Toddler who drank drain cleaner 'may never speak again'
Keep Reading ↓
A mother fears her son may never speak again after he drank drain cleaner while her back was turned during a shopping trip.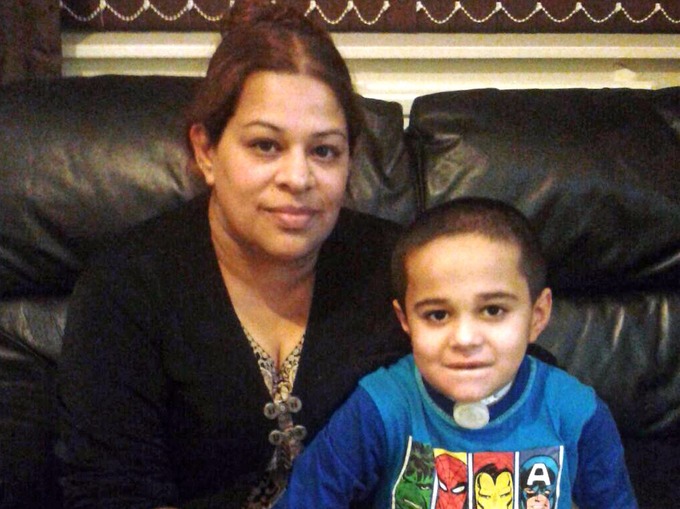 Ayman Faisal, who was two at the time of the accident, was strapped in his buggy but managed to take a bottle of the liquid, which contained caustic soda, off a shelf in the supermarket.
He unscrewed the bottle and swallowed some of its contents while his mother, Saira, had turned round to pick something up.
He suffered severe burns to his mouth, airway, oesophagus and stomach and was left fighting for his life in intensive care in a Manchester hospital.
Now aged six, Ayman cannot speak and has to be fed through a tube in his stomach.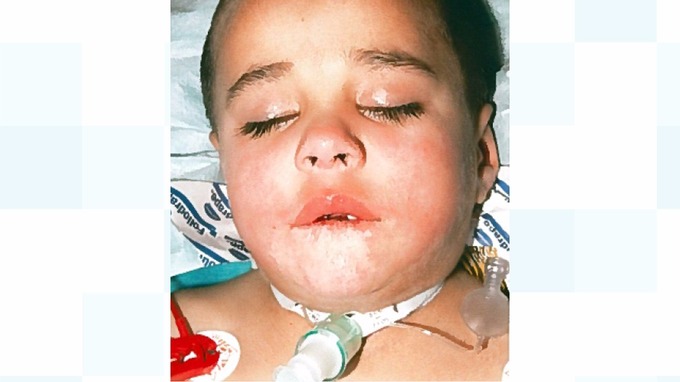 His family are now suing the shop in Moss Side, Manchester where the incident happened, and the manufacturer of the drain cleaner.
Mrs Faisal says the bottle appeared to have a child lock top, but this did not work and the top could simply be unscrewed.
Both shop and manufacturer were unavailable for comment.
The 37-year-old, from Rusholme, Manchester, said: "I was on my way home for lunch when I realised we needed a couple of things, so called into the shop.
"Ayman was strapped into his pushchair and I was reaching to get something.
"It was only for a few seconds, but when I turned back I saw his lips had gone purple and blue and there was blood coming out of his mouth … I remember screaming at the staff to phone an ambulance while I tried to get as much as I could out with my hands."
Ayman was taken to Royal Manchester Children's Hospital where he spent around a month in intensive care. He was then moved to a general ward where he remained for six months after the incident in January 2013.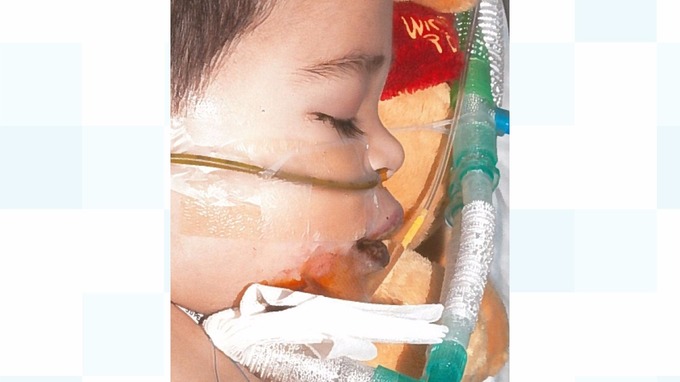 Doctors had to put a permanent tracheostomy tube in his neck so he could breathe and a feeding tube in his stomach to enable him to eat.
His mother, who also suffered burns to her hands and feet, decided to speak out after learning another child had also been burned in similar circumstances.
She said: "While Ayman was in hospital, I was told of another child who had been brought in after being injured by the same product.
"It's too late to change what has happened to my son now, but I hope doing this will stop it from happening to anyone else."